Ideas, strategies, and case studies to inspire your marketing plan.
Client: The Fairfax County Brewfest began in 2016 to promote the brewing industry in Fairfax County, Virginia. It is normally a one-day event with...
What's working now from the marketing trenches. Not just theory. Real, actionable info to help you market your organization.
There are no upcoming events at this time.
Driving Customers to Your Door As a small business owner, you also need to be thinking proactively about how people are using search to find you. It...
Planning ahead to convert & keep Do you send the same information over and over? Do you ever forget to follow up with new subscribers, customer...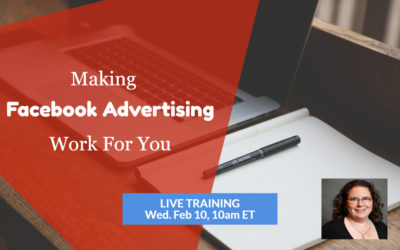 There is a way to make Facebook Advertising work for you and it's not randomly boosting posts. Join Laura B. Poindexter as she shows you how to...