Ideas, strategies, and case studies to inspire your marketing plan.
Client: The Fairfax County Brewfest began in 2016 to promote the brewing industry in Fairfax County, Virginia. It is normally a one-day event with...
What's working now from the marketing trenches. Not just theory. Real, actionable info to help you market your organization.
There are no upcoming events at this time.
There is a way to make Facebook Advertising work for you and it's not randomly boosting posts. Join Laura B. Poindexter as she shows you how to...
Finish 2021 on a high note with a plan. We will review the best practices for a year-end fundraising campaign, how to engage with businesses during...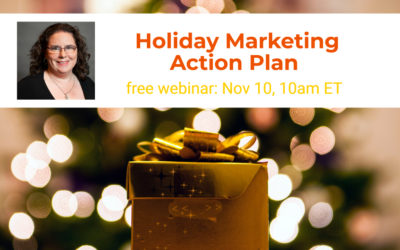 Holiday spending is higher than any other time of year – shouldn't they be spending with you? E-commerce has increased by 30% as a result of the...