Ideas, strategies, and case studies to inspire your marketing plan.
Today we are going to talk about my Creative Content Cake. This is the analogy I use to describe how to build the content assets for your social...
 Here is an edited transcript of the episode above. Please forgive the run-on sentences. My biggest tip for people who are not getting results in...
What's working now from the marketing trenches. Not just theory. Real, actionable info to help you market your organization.
There are no upcoming events at this time.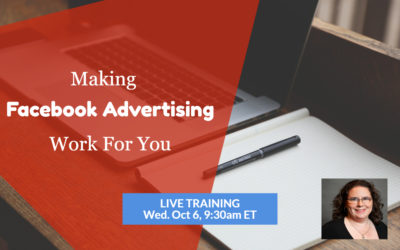 There is a way to make Facebook Advertising work for you and it's not randomly boosting posts. Join Laura B. Poindexter as she shows you how to...