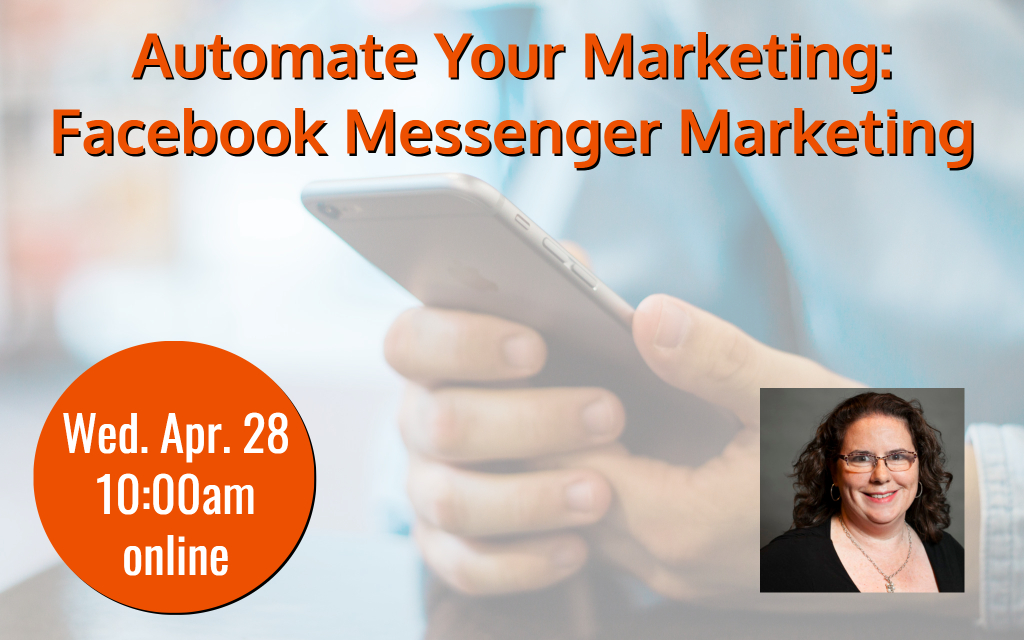 Facebook Messenger is the number 1 app in the app store. It's where many customers prefer to receive messages. On top of that Facebook owns What'sApp – the other top messaging app.
Find out how to implement automation in your marketing with Facebook Messenger.
We'll look at the current features of Facebook Messenger as well as other services that work through Facebook Messenger (a.k.a. chatbots).
We'll also discuss how to integrate this marketing tool with your existing email and social media marketing.
Laura B. Poindexter has been building Messenger marketing campaigns for clients since 2016 and is a proud ManyChat Educator!!!
Register Today