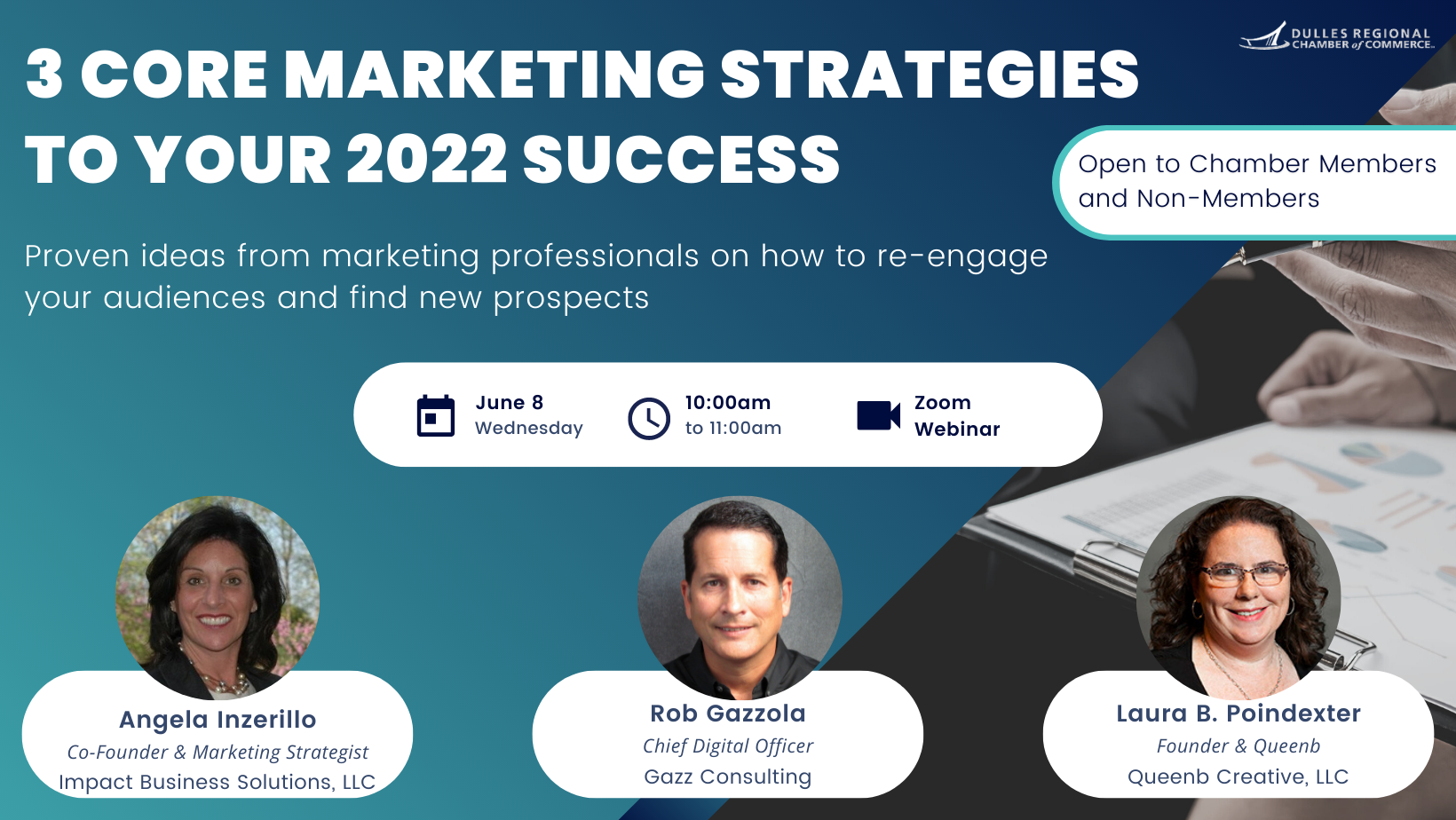 Proven ideas from 3 Chamber members and marketing professionals on how to re-engage your audiences and find new prospects
• Get clear on your Ideal Client so that you can build the right messaging to easily attract and close more business
• Master the dos and don'ts for generating & promoting effective website content
• Learn tips on the most effective marketing tool for 2022 to reach 50% of your audience every time
Featured Speakers:
– Angela Inzerillo, Co-Founder & Marketing Strategist, Impact Business Solutions, LLC
– Rob Gazzola, Chief Digital Officer, Gazz Consulting
– Laura B. Poindexter, Founder & Queenb, Queenb Creative, LLC
Presented by the Dulles Regional Chamber of Commerce. This event is free of charge and is open to both Chamber members and non-members!
Register Today!